Getting Unstuck Helps You Move Forward with More Focus, Clarity and Direction  
 "Getting Unstuck: How to Achieve Projects and Priorities Faster and Easier"
When you or your organization is uncertain about how to move a project or initiative forward, everything can come to a screeching halt.
Chances are, the right decision is right in front of you, but you are too close to it to see it clearly.  Here are some possible scenarios:
You have a big decision to make that can significantly affect your future
You're stuck at a plateau and feel yourself slipping
The people in your organization are drifting or worse yet, detaching
You're starting to feel burned out, overwhelmed and confused
You need a spark of creative energy to troubleshoot a looming problem
Or you may just need some guidance on how to approach an opportunity and you're not sure where to find it.
The good news is that these and other similar issues are very common, but while most people remain stuck or make a move they later regret, you still have choices, which is why this foundational webinar is so critical.
When you attend "Getting Unstuck: How to Achieve Projects and Priorities Faster and Easier", I'll show you how to discover the right solutions so you can start to move forward again, this time with more confidence and energy.
As recognition of your completion of this course, you will receive a personalized Certificate of Completion and a seal to display as you see fit.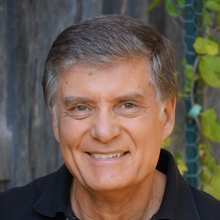 After many years of leading and working alongside leaders, and tens of thousands of hours of successful coaching and training, Executive and Leadership Performance Coach, Gary Wood, knows how to zero in on what matters.Since 1998, Gary has focused his efforts on assisting leaders and professionals (corporate, business, government, nonprofit, ministry) to maximize contribution and achievement while minimizing those things that can lead to overload and burnout.
1

Course Worksheets: Getting Unstuck and Gaining Traction

Course Workbook: Getting Unstuck and Gaining Traction

2

Introduction to Getting Unstuck and Gaining Traction

Introduction. Getting Unstuck and Gaining Traction

3

The Think-it-Through Tool You Will Use

How Achievers Get Unstuck and Gain Traction

4

The Five Priorities of All Achievement

The Five Priorities of All Achievement

How Well Do You Know the 5 Priorities?

5

Where Do You Need to Take Action?

Where Do You Need to Take Action?

6

Answering the Questions that Can Move You Forward

Answering the Questions that Can Move You Forward

7

Gaining the Achiever's Advantage

Gary Concludes this Course

8

Context: How "Getting Unstuck" Fits with Other Courses

Context. How Getting Unstuck Fits with Other Courses