Team Leaders, executives, managers, entrepreneurs:
Discover How to Enhance the Capacity and Effectiveness of Your Team so Every Member Can Reach Their Own Potential as an Achiever
Gaining the Leader's Advantage will help each team member to:
Troubleshoot challenges more effectively
Make critical decisions with more confidence
Plan forward with greater skill
Communicate using a common language
Lead or manage others with greater finesse
One of the most frustrating aspects of leading a team is the fact that everyone seems to have their own work ethic, their own agenda and their own unique understanding of the mission.

Left unchecked, this can lead to infighting, squandered time, lost productivity and, ultimately a toxic, chaotic environment where virtually nothing gets done.
But what if every team member was consistently on the same page?
What if, 24/7, there was a mutual understanding and enthusiasm about the goals and priorities, and a shared knowledge of the tasks and assignments needed to achieve them?
Gaining the Leader's Advantage has the power to bring this kind of ongoing atmosphere to your team, creating an unprecedented culture of cohesiveness and cooperation.
This translates into people served or profits earned, so whether nonprofit, business, government … you achieve more priorities and achieve more of those things that truly matter.
This program will help you and your team:
Zero in on what matters so you can prioritize and delegate with higher efficiency
Ask better questions so that communications are vastly improved, with less chance of misunderstandings
Reduce complexity so that every team member will have a better handle on the mission and what's required to achieve it
Make, and better execute, your action plans so that you have higher, more consistent productivity
Troubleshoot problems more quickly so you don't get stuck in a quagmire of inefficiency that plagues so many other teams
Make decisions that move things forward, and empower team members to do the same
Ensure everyone is focusing on the right things and that no one deviates from the tasks at hand
Create a culture of confidence, positive momentum and morale
Do those things that create a forceful team dynamic that will make the biggest difference moving forward
As a leader you want to see your plans come to fruition.
You want a plan that works for everyone on your team.
Being able to reach clarity quickly and knowing exactly where to take action are two of your most essential tools right now.
Gaining the Leader's Advantage can help you make that happen!
As recognition of your completion of this course, you will receive a personalized Certificate of Completion and a seal to display as you see fit.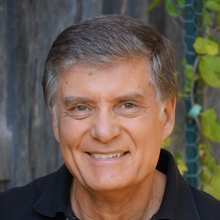 After many years of leading and working alongside leaders, and tens of thousands of hours of successful coaching and training, Executive and Leadership Performance Coach, Gary Wood, knows how to zero in on what matters.Since 1998, Gary has focused his efforts on assisting leaders and professionals (corporate, business, government, nonprofit, ministry) to maximize contribution and achievement while minimizing those things that can lead to overload and burnout.
1

Course Workbook - Gaining the Leader's Advantage

Gary on Gaining the Leader's Advantage

3

Understand the Priorities

Understand the Priorities

4

Gary on Leveraging Your Advantage

5

6

7

Leadership Case Studies + Worksheet

9

Congratulations! The Next Course

Congratulations! Strengthening Your Advantage

Gary Wants to Congratulate You