Leaders, executives, managers, entrepreneurs:
Discover How to Increase All Aspects of Your Productivity when You Gain the Achiever's Advantage
As an achiever you're all about results.
You're constantly in action mode, assessing multiple situations and possible end results, striving for clarity with everything that comes your way.
You have a full plate, with attention divided across multiple projects, some with less than clearly defined outcomes. You feel like you're spending too much time fighting fires, and too little time focused on those things that will make the biggest difference.
But you're also thoughtful. You try to measure twice and cut once, so you can have more consistent, positive outcomes for every task, project or mission.
The challenge lies in staying focused and on track to your goals, moving forward with the confidence of clarity and continuing momentum as key drivers in your decision-making.
This is where Gaining the Achiever's Advantage comes in.
In this high impact program, you'll gain a better understanding of how to take purposeful action while always setting aside room for adjustments as needed.
It's a course with a bird's-eye perspective that also isn't afraid to get down in the trenches, peering into your daily planning and execution, and helping you gain critical insight into the most effective path to achieving your ongoing priorities.
We do this by utilizing Clarity & Momentum Thinking, a simple but profound system that will give you a heightened and real-time awareness of the five priorities that underlie all individual and organizational achievement.
Gaining the Achiever's Advantage will help you to:
More quickly generate insights, options and decisions to more effectively move forward the projects, programs and priorities that matter
Clarify your short, medium and long-term goals and priorities so they are aligned with the overall mission
Take the kind of defined action with built-in milestones and course corrections that will be necessary to achieve every goal
Have self-assurance in your abilities as a CONFIDENT CONTRIBUTOR in team and client meetings, because you possess the Clarity & Momentum Advantage
Think much faster on your feet AND do the more thoughtful thinking that is required for maximum contribution in longer-term and mission-critical situations
Help yourself and those around you, who coach, train, mentor and develop others around them, to "practice what is preached"
And this is just the beginning!
Gaining the Achiever's Advantage will boost your ability to:
Troubleshoot problems with more finesse
Make critical decisions under pressure
Set achievable goals consistently
Communicate more clearly in all situations
Lead and direct more effectively
It has the potential to be the productivity breakthrough you've been seeking.
As recognition of your completion of this course, you will receive a personalized Certificate of Completion and a seal to display as you see fit.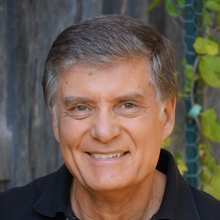 After many years of leading and working alongside leaders, and tens of thousands of hours of successful coaching and training, Executive and Leadership Performance Coach, Gary Wood, knows how to zero in on what matters.Since 1998, Gary has focused his efforts on assisting leaders and professionals (corporate, business, government, nonprofit, ministry) to maximize contribution and achievement while minimizing those things that can lead to overload and burnout.
1

Workbook for This Course - Action Plan Achiever's Workbook

Course Workbook: Gaining the Achiever's Advantage

2

What Would You Do With an Advantage?

What Would You Do With an Advantage?

Gary on Gaining the Achiever's Advantage

3

What You Require to Achieve Projects and Priorities

What You Require to Achieve Projects and Priorities

4

Notice This Key Pattern from Your Past

Gary on Using the 5 Priorities

5

How To Leverage Your Advantage

How to Leverage Your Advantage

6

What An Achiever Does that Others Don't

What an Achiever is Always Doing

7

Apply Your Advantage Right Now

Apply Your Advantage Right Now

Seriously Using the 5 Priorities to Achieve More

8

Other Courses and Certification

Next Course: Gaining the Leader's Advantage